Corey and I were able to spend two entire days at the annual Sasquatch festival this year. We've have gone for a
day in the past, but were inhibited by the needed care and protection of our wee ones. We were comfortable this
year with leaving them in the hands of my sister and brother in law in Albion. We could have gone for the entirety
of the festival, but I was there was a little too much free love and free drugs for my liberal, but NOT THAT liberal
taste. Each year that I grow older, I seem to appreciate music a little more. My theory is that with life comes
experiences and an expanded range of emotion which lends to the appreciation of live music on a deeper and more
personal level. You know how there is always that one random old man or woman tearing up the front with their
unabashed love for music, almost to the point that you begin to worry that their skin may fall off whilst getting their
next groove on? I'm sure that is going to be me someday. .l
THE HEAD AND THE HEART.......Worth the whole show. Best new artist for me.
MODEST MOUSE....I was excited to see them live, but they seemed to lack a little....hum.......soul........
soberness,........or possibly humility. Not worth staying till the end.
DAN MANGAM: My favorite new solo artist. Doesn't he just reek of humble Canadianness?
COLD WAR KIDS. Corey loved these guys. It was a little too
Bright Eyes....didn't seem to want to show his eyes. This was a strange performance. I have always enjoyed the
rants and squacky protests that Conor has to offer, but tonight he was downright preachy. Annoying. Hope it is
BEACH HOUSE. Liked her voice, but could quite get into it.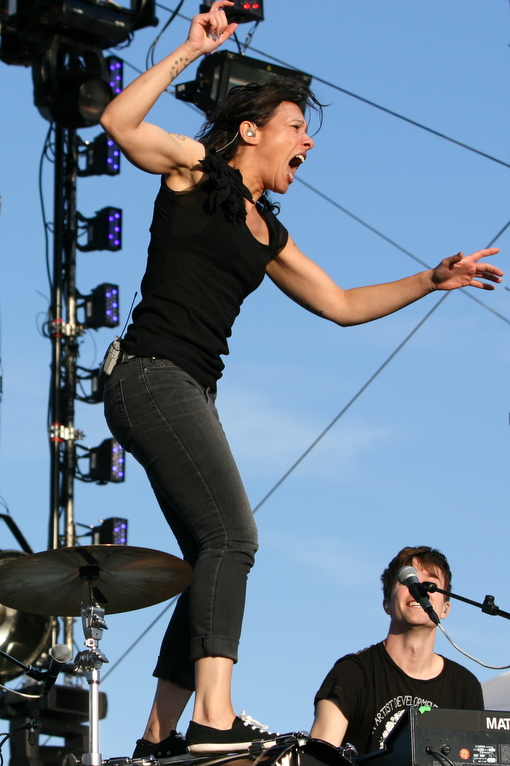 MATT AND KIM.....I want them to come live with me and get me up in the morning. Loved them.
Half the fun of Sasquatch is watching all the people who would come to a concert wearing a costume rendering them completely unable to watch the concert.
FLAMING LIPS......ALL FROSTING........no cake. Frosting is good for the first few bites, but then it just makes
you sick.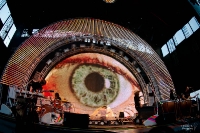 FLOGGING MOLLY: Best band to dance in a big group with. I loved this. Corey tolerated it.
DEATH CAB FOR CUTIE.....My favorite re-peat concert. Although I didn't recognize the thinner, less fun uncle sort
of Ben Gibbard, none of his honesty and depth has been lost. Got goosebumps.